Skip to Content
Discover the Advantages of over 20 Years of Experience
When you bring your car, truck, or SUV in for repair work, you want to know that you'll be taken care of. AAMCO of Omaha (North) is a full-service auto repair and maintenance center in North Omaha. We are an independently-owned part of the AAMCO chain, and we're proud to provide AAMCO's brand of customer service to our North Omaha customers. Since 1963, AAMCO service centers have fixed over 20 million transmissions. Our team possesses over 20 years of experience working on vehicles of all makes and models, both foreign and domestic. We'll always provide you with superior customer service.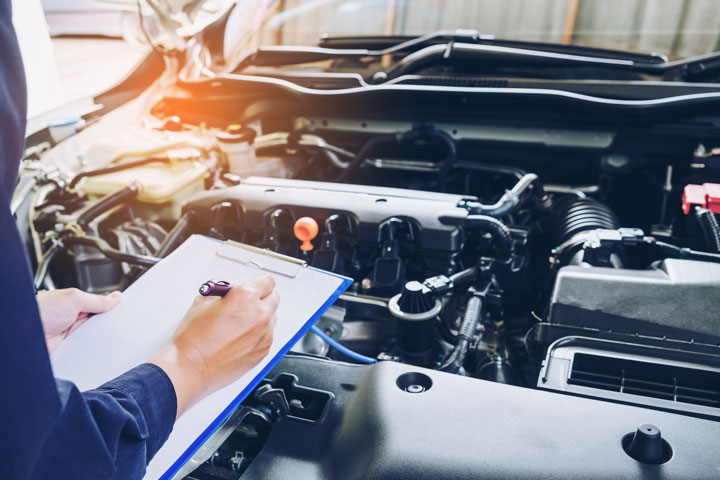 We Offer Comprehensive Warranties
As a customer-focused company, we believe in a set of core ideals. We offer a minimum one-year warranty. We want you to exit our doors content and with peace of mind. We promise to only use parts that equal to or superior to your car, truck, or SUV's original factory parts. We pride ourselves on providing cost-effective solutions to our customers. That means working with you to find the best solution to your car issues.
Dependable, Versatile Service
The team at AAMCO of Omaha (North) are recognized as automatic and manual transmission experts in the industry due to our years of experience. We can take care of a myriad of issues, including flush and filter services, general repair work, and complete transmission repair or replacement. We're proud of our ability to handle any problem that might arise during repairs on your vehicle. Conveniently located in North Omaha, we're positioned to take care of all your auto repair needs. For your convenience, we offer free inspections. Our free inspections help ensure that we don't repair or replace anything without first speaking with you and deciding on a course of action. We're proficient at working on all makes and models, both foreign and domestic, and we can work on cars, trucks, and SUVs. If you're going to place your trust in an automobile technician, make sure it's with us.
Give us a call to schedule an appointment for a free inspection and service. You can expect honest customer service when you work with AAMCO of Omaha (North.) We offer financing, depending on the status of a credit check, and special offers, so be sure to ask about those options. We want you to have an affordable experience with us. We look forwarding to seeing you and providing the AAMCO brand of customer service to you.
Free Inspections – Contact Us to Get Started